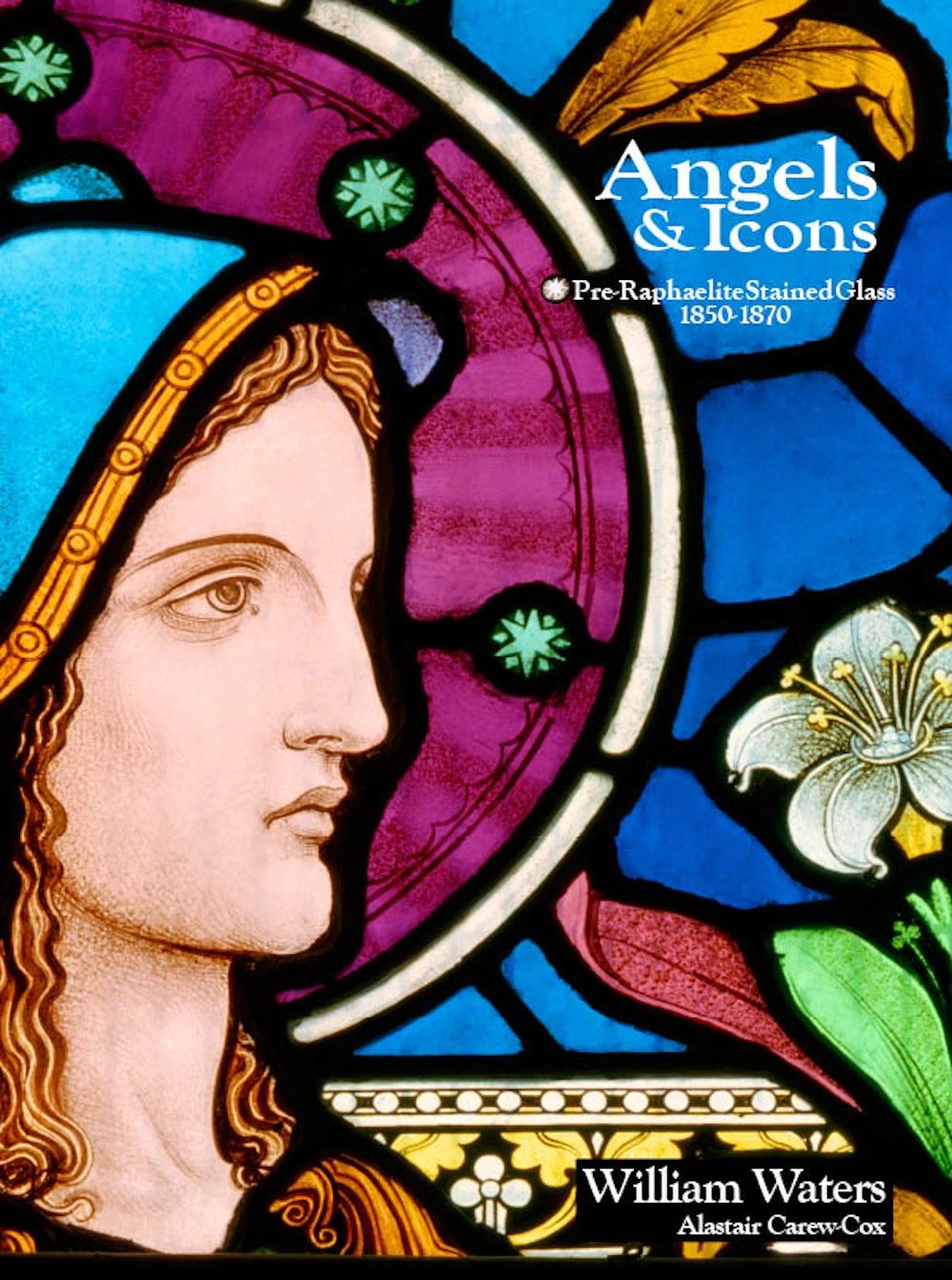 Angels & Icons, Pre-Raphaelite Stained Glass, 1850
Hardback Book
Pre-Raphaelite stained glass has, in recent years, come to mean glass by William Morris, Edward Burne-Jones, and Dante Gabriel Rossetti. However there was a group of artists who were designing windows before the foundation of Morris, Marshall, Faulkner & Co. They had contact with Rossetti, Millais and Holman Hunt and produced glass truer to the original principles of the Brotherhood.
The leader of this earlier group was John Richard Clayton, a man with wide experience of the decorative arts and associated with the leading architects of the time. Encouraged by Gilbert Scott and utilising his close friendships with G.E. Street and William Burges, he was able to apply the ideas of the Brotherhood to the buildings that were erected at the height of the Gothic Revival. Surrounding himself with like-minded designers he established a workshop which included Clement Heaton along with James Butler and his partner Alfred Bell which mirrored the earlier group of seven.
Joining them were two of the most talented designers of the nineteenth century, Robert Turnill Bayne and Alfred Hassam. Throughout the country churches are brilliantly lit by their windows. They set about reforming stained glass design producing a body of work that rivalled Morris, Marshall, Faulkner & Co. yet has undeservedly been overlooked.
William Waters' considerable research complimented by Alastair Carew-Cox's sympathetic photography, aims to redress the balance and illustrate the work of these designers.
Angels & Icons includes an extensive gazetteer to help readers to locate and discover these beautiful windows for themselves.