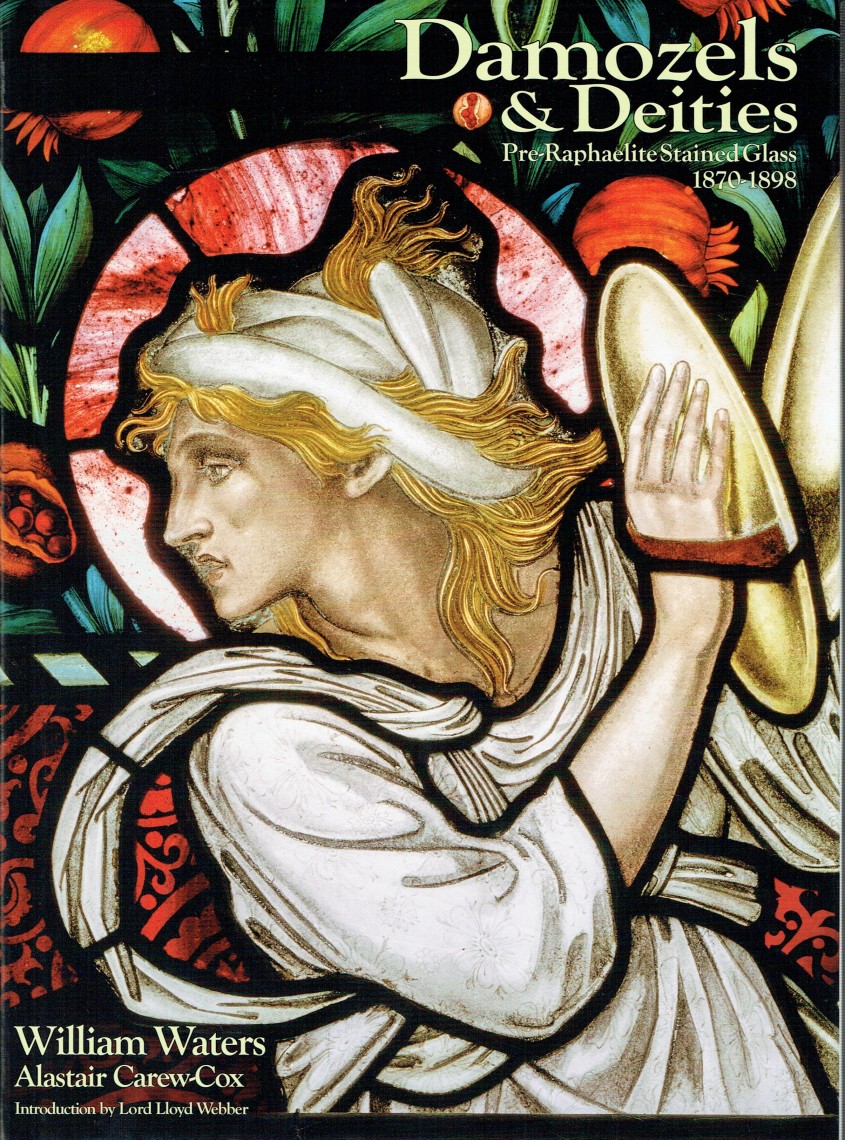 Damozels & Deities, Pre-Raphaelite Stained Glass 1870-1898
Hardback Book
Continuing on from the acclaimed Angels & Icons, this volume, Damozels & Deities, traces the development of stained glass, viewed as an art form, from 1870 to the death of Edward Burne-Jones in 1898. Over this period the public's interest in the creative arts enabled the Aesthetic Movement to flourish. Ecclesiastical windows grew more beautiful and secular in appearance, with domestic glass becoming indistinguishable from that found in churches.
There was a burgeoning of small firms as artists responded to the increased demand. Morris & Co. and Burne-Jones led the way and in parallel James Powell & Sons and Henry Holiday created an equally important body of work. Holiday and Burne-Jones, at the centre of the movement, take the greater part of the book but the work of lesser known artists including Selwyn Image, Hugh Arthur Kennedy, J.W. Brown, Carl Almquist, Edward H. Jewitt amongst others, whose output was arguably at times equal to their more famous contemporaries, are discussed and illustrated. Additionally, the stained glass of Daniel Cottier, who had contact with Morris, Burne-Jones and Rossetti and became an important figure in disseminating the style throughout America and Australia is featured.
In reflection of the concern to introduce beauty into everyday life the designers followed Burne-Jones in his pursuit of elegance and grace. Damozels & Deities demonstrates the Neoclassical and Japanese origins of the group and analyses the interconnections of the artists involved. It gives brief insights into their lives and the origins of the iconography they used.
The Aesthetic Movement, as represented in stained glass, existed at its height for a very short time from c.1870 to c.1890. A relative uniformity of style and intent unified the group. Afterwards Burne-Jones and Holiday, who had set the pace, in their maturity continued to develop with an individualism which was a logical and crowning achievement. It is the intention of author and photographer to make this important oeuvre better known, thus creating a desire to visit and protect these works of art.